Bahrain Virtual Phone Numbers
Bahrain Virtual Phone Numbers
 Bahrain virtual numbers allow you to take and make calls from anywhere. Buy a Bahrain phone number online and start managing calls in minutes!
Buy Bahrain Phone Numbers Online, Risk-Free
Trusted by Over 7,000 Global Companies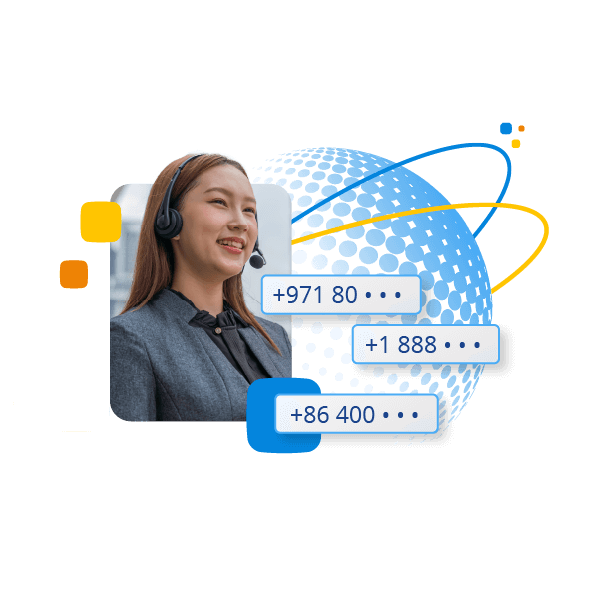 Get Reliable Bahrain Virtual Numbers for Business Today
Bahrain virtual phone numbers, also known as VoIP numbers, are real phone numbers with business features built-in. Manage your numbers from AVOXI's intuitive web-based interface or route our voice services through your existing phone system setup.
Get toll free and national virtual numbers in Bahrain with no setup fees or minimum contracts. Try Bahrain VoIP services risk-free today!
How to Buy Bahrain Phone Numbers Online
AVOXI makes it easy and affordable to buy Bahrain phone numbers you need online.
Set up your VoIP number service in four easy steps!
Choose Your Phone Number
Pick toll free, non-geographic, or local call tracking phone numbers from over 170+ countries around the world or port a phone number you already have.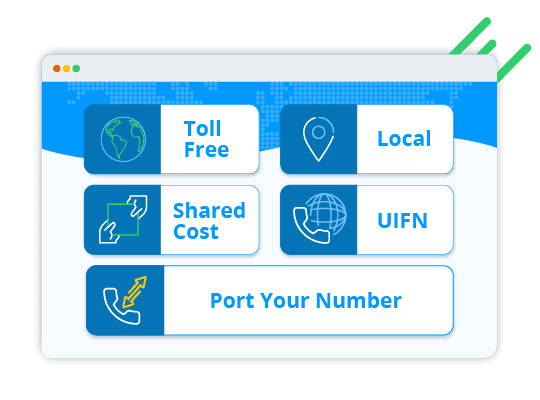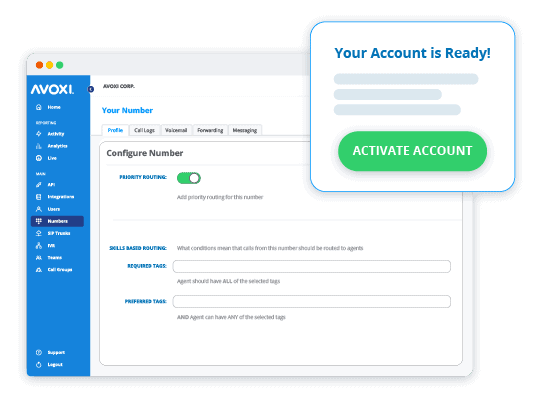 Configure Call Forwarding Settings
After purchasing your Bahrain phone number, you'll receive an email with your login information and an introduction to the platform. Log in to begin configuring forwarding rules, IVR menus, manage numbers and self-service your account.
Download AVOXI Apps
Browse our optional applications like click-to-call (for softphone users) and mobile app so you can make and take calls from home, the office, anywhere!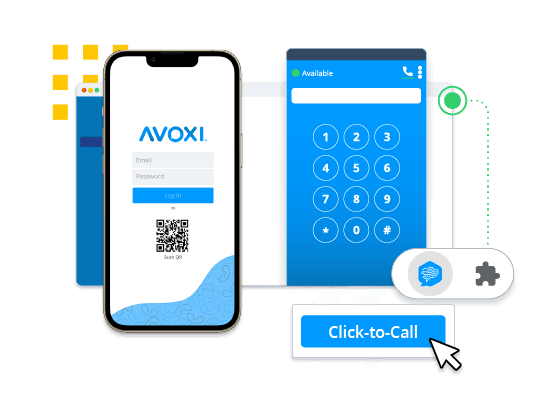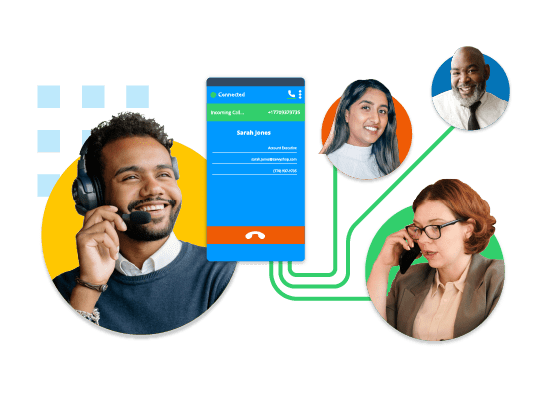 Start Connecting with Customers!
Enjoy crystal-clear voice services in Bahrain and beyond! One of our voice experts will reach out to confirm your account and ensure your service is set up for your specific preferences. 
Reviews from Our Customers
Don't just take our word for it. See why thousands of businesses rely on AVOXI as their business VoIP provider.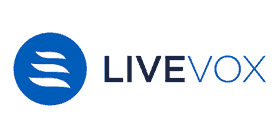 As someone working for a Contact Center as a Service (CCaaS) company, Avoxi has been a good partner on every stage of the project, since the initial onboarding to their support and Account Managers team. Highly recommended if you need voice solutions worldwide.
Oscar Orozco
Carrier Operations Engineer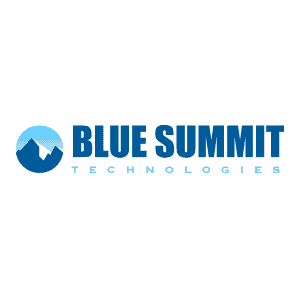 AVOXI has helped us to grow our business across the globe. As we expand into new countries, we just get a new number from AVOXI. They make it simple and cost effective. Service is amazing. We highly recommend using them.
Brad Taylor
Executive / Owner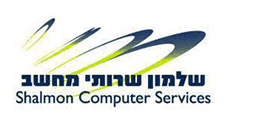 Great DID services. Very broad coverage with instant activation for most countries we need. Sound quality is high grade and prices are fair to use.
Ami Shalmon
CEO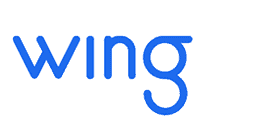 AVOXI has a comprehensive system that allows for all your call center needs. Easy to work with, support is great. Great rapport with the product managers and support team to fix opportunities and create new innovations.
Vito Vicario
Software Implementation Administrator
Common Questions About Bahrain Virtual Numbers
When you purchase a Bahrain virtual number in the online shopping cart, your new business number is set up and activated within 30 minutes or less. If your business email does not match your listed company, an AVOXI expert may reach out to confirm your account details before unblocking the number.
To use our services with existing virtual numbers in Bahrain, simply transfer your VoIP phone numbers to AVOXI. Porting Bahrain virtual telephone numbers is a simple process.
Yes! AVOXI SIP trunking is a perfect alternative to Bahrain Calling Plans in Teams. Our built-in, Microsoft-approved SBC solution makes configuration in Teams quick and easy. 
Don't See Bahrain Phone Numbers Available Where You Need Them?
We're here to help! Contact us today so we can help find the right Bahrain business number for you.
Bahrain Virtual Phone Number: The Gateway to Efficient Business Communication in Bahrain
Communicating effectively and seamlessly is paramount in the dynamic realm of global business. The concept of a Bahrain virtual phone number emerges as a revolutionary solution for businesses aiming to forge strong connections in the Bahraini market. These virtual numbers represent more than just a communication tool; they embody a strategic asset for companies looking to expand their reach or maintain their presence in Bahrain.
A Bahrain virtual phone number operates over the internet, free from the constraints of physical lines, making it an ideal option for businesses operating both locally and internationally. This innovative approach to telephony enables companies to conduct their operations and oversee their Bahraini engagements from anywhere in the world. What sets a Bahrain virtual number apart is its ability to provide local callers the ease of a domestic call while connecting them to global businesses.
Using a Bahrain virtual phone number signals a commitment to customer convenience and accessibility. It allows businesses to present a local image, regardless of location. This is particularly beneficial for companies looking to tap into Bahrain's growing market without needing a physical presence there.
Embracing a Bahrain virtual number means embracing efficiency that transcends geographical barriers. It's not just about having a local number; it's about creating a perception of proximity and familiarity, which is crucial in building customer trust and loyalty. This is an opportunity for businesses to leverage technology to enhance customer interaction and service delivery, making the Bahrain virtual phone number an indispensable tool in today's global marketplace.
What Are Bahrain Virtual Phone Numbers?
Bahrain virtual phone numbers are a technologically advanced solution tailor-made for the evolving needs of global business communication. These numbers are distinctive because they are not tied to a physical telephone line but function entirely over the Internet. This innovative approach allows businesses to establish a virtual presence in Bahrain, regardless of geographical location.
So, what exactly are Bahrain virtual phone numbers? Essentially, they are phone numbers with the Bahrain country code (+973) that enable businesses to have a local phone number in Bahrain while operating from anywhere in the world. This virtual setup is particularly beneficial for companies looking to connect with customers in Bahrain without incurring the high costs and complexities of setting up a physical office there.
For instance, a business based in the United States can have a Bahrain virtual phone number, making it more accessible to customers in Bahrain. When a customer in Bahrain dials this number, they are charged as if it were a local call, even though the call is routed to the business's actual location, be it in the U.S. or elsewhere. A typical Bahrain phone number example would be +973 XXXXXXX, where '+973' is the country code for Bahrain, followed by a seven-digit number.
These Bahrain virtual phone numbers are not just about the ease of making phone calls; they represent a strategic tool for businesses to bridge the gap between different geographical locations. By adopting this approach, companies can offer their Bahraini customers the convenience of local calls, fostering a sense of closeness and accessibility. This technology underscores the importance of localizing customer experiences in a global business environment. It makes Bahrain virtual phone numbers an essential asset for businesses aiming to expand their footprint in the Bahraini market.
Benefits of Using Bahrain Virtual Phone Numbers
Integrating Bahrain virtual phone numbers into business operations opens up a spectrum of advantages, making them an indispensable asset for any forward-thinking enterprise. These numbers, often called Bahrain business numbers or VoIP numbers, are not just a means of communication; they represent a strategic advantage in today's interconnected business landscape.
One of the primary benefits of using Bahrain virtual phone numbers is the significant enhancement of local market accessibility. These numbers allow businesses to establish a local presence in Bahrain without needing a physical office, reducing overhead costs and logistical complexities. This local presence is cost-effective and instills trust and reliability among Bahraini customers, who can connect with businesses at local call rates.
Bahrain VoIP numbers leverage the power of Voice over Internet Protocol (VoIP) technology, offering a seamless and high-quality communication experience. This technology enables businesses to manage calls more efficiently, with features like call forwarding, call recording, and interactive voice responses. Such advanced functionalities streamline customer interactions and improve overall service efficiency.
Moreover, Bahrain's business numbers are a boon for companies with an eye on global expansion. They provide a cost-effective solution for international communication, allowing businesses to bypass the hefty expenses associated with international calling. This is particularly beneficial for small to medium-sized enterprises (SMEs) looking to expand their reach without incurring large-scale investment costs.
In addition, the flexibility and scalability of Bahrain virtual phone numbers are unmatched. Businesses can quickly scale up or down based on their changing needs, ensuring their communication infrastructure aligns with their growth trajectory. This adaptability is crucial in a fast-paced business environment where agility and responsiveness are critical to success.
The benefits of using Bahrain virtual phone numbers are manifold. They offer businesses a unique combination of local presence, cost efficiency, advanced technological features, and scalability, making them an essential tool for businesses striving to maintain a competitive edge in the Bahraini market.
How to Get Bahrain Virtual Phone Numbers
Securing a Bahrain virtual phone number is a straightforward process that can significantly enhance your business's communication capabilities. Whether you're expanding into Bahrain or looking to strengthen your existing operations, obtaining a virtual phone number is a vital step. Here's a comprehensive guide to acquiring a Bahrain virtual phone number through a provider like AVOXI.
1. Selecting a Bahrain Phone Number Type: 
The first step is choosing the Bahrain phone number that best suits your business needs. Depending on your business's communication requirements and the professional image you wish to project, you can opt for a standard Bahrain number with the respective area code or a toll-free number.
2. Choosing a Subscription Plan: 
Once you have selected the number type, the next step is to pick a subscription plan. AVOXI, for instance, offers a range of plans tailored to different business sizes and needs. Whether you're a small startup or a large multinational corporation, there's a plan that can fit your specific budget and operational requirements.
3. Adding Optional Features: 
After choosing your number and plan, you can enhance your phone system's functionality by selecting various optional features. These can include services like auto-attendant, call forwarding, and voicemail transcription, which can significantly improve customer engagement and business efficiency.
4. Compliance with Documentation Requirements: 
You must comply with specific documentation requirements to finalize acquiring your Bahrain virtual phone number. This typically involves submitting company registration information, valid identification, and proof of address. These documents are necessary to verify your business's credibility and are a standard part of the virtual number acquisition process.
The entire process can be easily navigated through AVOXI's secure online portal at http://orders.avoxi.com. This platform ensures a safe transaction and provides user-friendly access to customers worldwide. Following these steps will enable you to obtain a Bahrain virtual phone number efficiently, paving the way for enhanced global communication and business growth.
Buy Bahrain Virtual Phone Numbers
In conclusion, embracing Bahrain's virtual phone numbers is a strategic decision that can transform the way businesses engage with their customers in Bahrain. These numbers provide an efficient, cost-effective, and technologically advanced means of communication, enabling businesses to establish a local presence in Bahrain regardless of their physical location. By summarizing the journey from understanding what Bahrain virtual phone numbers are to exploring their benefits and finally navigating through acquiring one, it's evident that these numbers are invaluable tools in today's global business landscape.
AVOXI stands out as a premier Provider when it decides to purchase Bahrain numbers. Their commitment to delivering top-notch call management solutions is evident in their vast array of services, tailored subscription plans, and optional features designed to meet the unique needs of every business. AVOXI's platform offers Bahrain virtual phone numbers and ensures a seamless and secure purchasing process.
The advantages of using Bahrain virtual phone numbers are manifold. From offering local market accessibility and advanced VoIP features to providing scalability and cost efficiency, these numbers are essential for businesses looking to expand their global footprint. This makes obtaining these numbers simple by AVOXI, ensuring companies can quickly integrate this powerful tool into their communication strategy.
Choosing AVOXI for your Bahrain virtual phone number needs means choosing a partner dedicated to your business's success. Their expertise in providing quality telecommunication solutions guarantees satisfaction and a competitive edge in the Bahraini market.
For those ready to enhance business communication and expand their presence in Bahrain, visit AVOXI's online shopping cart today. Discover the ease with which you can buy Bahrain virtual phone numbers and embark on a journey toward seamless, efficient, and impactful business communication. Start exploring AVOXI's solutions now.