Universal International Freephone Number (UIFN)
Universal toll free numbers enable businesses to use a single toll-free number to reach customers in 60+ countries around the globe. Try any UIFN number risk-free.
Universal International Freephone Numbers (UIFN)
A Universal International Freephone Number (UIFN) number is simply a universal toll free number. Just like international toll free numbers, universal freephone numbers allow prospects and customers to call you at no charge. Unlike regular toll free numbers, a single UIFN number can be dialed toll free from many different countries. Over 60 countries participate in the UIFN number program, which is overseen by the International Telecommunication Union (ITU). A once-off ITU registration fee is required for new UIFN numbers.
Get More from Your UIFN Provider
AVOXI has gone further than anyone else build a complete feature set around our UIFN service. The benefits of setting up a universal international freephone number with AVOXI include: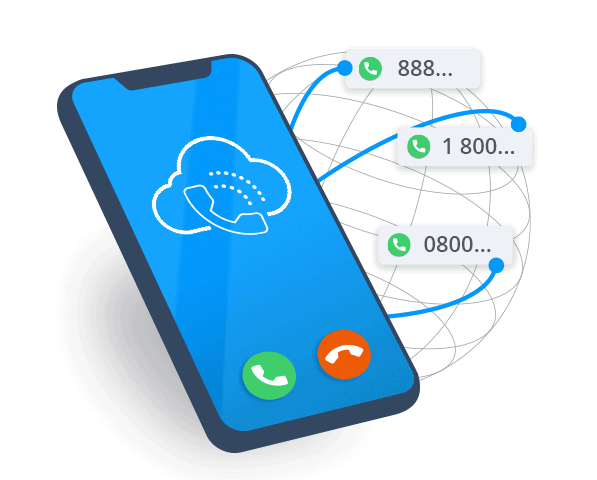 Reduce call costs with the most competitive rates available in 120+ countries.

Add your UIFN to an existing phone system or use our free PBX as a stand-alone.

Get paid when you port existing international freephone numbers to AVOXI.

Connect to 24/7 technical support (English and Spanish) anytime you may need it.

Experience amazing call quality and uptime ensured by data centers on 3 continents.

Enjoy 20+ features included with your UIFN service at no additional cost.
Universal Freephone Number Features
AVOXI's UIFN features include all the tools you need to quickly improve your communications.
Universal Freephone Number Features
AVOXI's UIFN features include all the tools you need to quickly improve your communications.
How to Get Your UIFN Number
AVOXI makes it simple and affordable to set up UIFN service. Purchase a number through our online cart or contact us directly to receive a custom quote for your new Universal Toll Free Number.
How Much Does a Universal Toll Free Number Cost?
Your UIFN service costs depend on how many countries you would like toll free coverage in. AVOXI provides custom international freephone number plans for all UIFN customers.
UIFN Numbers require a single time registration fee ($500 per number) and a minimum of two numbers.
To view your plan options, submit a free quote form or contact us today!
"Thank you and the AVOXI team for providing such great customer service and giving us the confidence to know we are providing our important clients with the best experience globally."
Corey S. - X Factor Advertising
UIFN Country List
Now available in 60+ countries via our online shopping cart!
Saint Pierre and Miquelon

United States

COMING SOON
How Universal Toll Free Numbers Work
Universal toll free numbers include the "00800" prefix followed by 8-digits. Each country has a unique 3-digit international access code that a caller must dial to connect to a UIFN number. For example, the UIFN format for a caller from the UK would be:
See above for a complete list of UIFN country participants and their respective international access codes.
Why International Offices Choose AVOXI
AVOXI has been a global leader in business communications for nearly 20 years. Every month, AVOXI's reliable VoIP network handles over 40,000 minutes of calls for companies in 50+ countries. With AVOXI, you get:

Worldwide Reliability
We ensure maximum service uptime through our optimized global network, backed by hosted data centers in North America, Hong Kong, and South Africa.

Expert Support
With locations in the USA, Caribbean, Latin America, South Africa, and Hong Kong, our experienced support team is always available to help.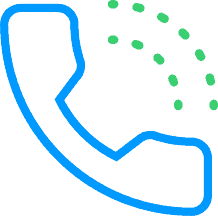 Superior Call Quality
Over 98% of calls handled by AVOXI receive MOS scores above 3.5 (the industry standard for "good" to "excellent" voice quality).
Customer Focus
Each AVOXI customer receives a dedicated account manager focused on your company and who is always looking out for you and your company's needs.

Global Coverage
Direct partnerships and interconnections with Tier 1 carriers around the globe ensure that you get top-quality voice resolution at the best rates in 120+ countries.

Simplified Scalability
AVOXI's large portfolio of VoIP telephony solutions and cloud-based platforms makes it easy to customize our communication services with your evolving business needs.
Ready to Establish Global Presence with a UIFN?
Get a 30-day risk free trial when you get a quote!
Universal International Freephone Number
UIFN is an advanced telecommunication service designed to simplify and revolutionize the way businesses connect with their customers globally. Our UIFN service provides a unique, easy-to-remember number that can be dialed toll-free from multiple countries, thus eliminating the need for a separate freephone number in each region. 
UIFN numbers are assigned by the International Telecommunication Union and offer an exceptional opportunity for companies to enhance their customer service experience while expanding their brand's reach internationally. 
As an industry leader in UIFN service, we pride ourselves on delivering unparalleled functionality and reliability, ensuring seamless connectivity between businesses and their clientele worldwide. Our comprehensive portfolio of UIFN numbers caters to a diverse range of industries, including but not limited to retail, hospitality, technology, healthcare, and finance. 
With our state-of-the-art infrastructure and dedicated support team, you can rely on swift activation of your chosen UIFN numbers along with continuous monitoring and maintenance to ensure optimal performance. 
Having a single universal international freephone number enables your organization to create a consistent brand image across borders while simplifying advertising efforts. Moreover, it allows you to consolidate your customer support services into one centralized hub, thereby streamlining operations and reducing costs. 
With our unmatched expertise in UIFN services, we'll help you understand every step of the process – from selecting the right UIFN numbers for your business needs to successfully implement them into your existing communication system. 
By partnering with us for your UIFN service requirements, you gain access to a fast-growing network of countries that recognize the value of this innovative phone solution. As more nations join this global initiative every year, you can effortlessly scale up your business' international presence without any additional hassle or investment. 
Unlock endless possibilities with a universal international freephone number—a powerful tool that bridges geographical boundaries and connects you with millions of potential customers worldwide. Experience unparalleled convenience, cost-efficiency, and customer satisfaction by choosing UIFN services today.
What Is A Universal International Freephone Number?
Are you wondering: what is a universal international freephone number, also known as a UIFN number? A Universal International Freephone Number (UIFN) is a unique phone number that can be called toll-free from multiple countries. 
Put simply, it's like having one international +1-800 number that works in several nations—often making it far easier for customers to access your business without any additional costs. So, how does the UIFN cost factor into this equation? 
Though there might be slightly higher initial setup and monthly fees compared to regular toll-free numbers, the benefits of having a single point of contact for your global clientele can quickly outweigh these expenses; UIFN numbers are supported by over 40 countries and can greatly streamline customer communication across borders. The convenience of having just one UIFN number can help establish brand cohesion and simplifies marketing materials by eliminating the need for different regional contact details. 
Additionally, since UIFN numbers are reachable from both landlines and mobile devices in participating countries, they enhance the accessibility aspect further. However, it's important to note that businesses must prove their global presence by registering their UIFN in at least two countries while adhering to certain regulations set forth by the International Telecommunication Union (ITU). 
With proper implementation and management of your UIFN services, including understanding the associated UIFN cost structure based on call volume and coverage areas, you'll be able to provide seamless support to an ever-expanding international customer base while solidifying your company's position as a truly global enterprise. 
How Do UIFN Numbers Work?
So, how do UIFN numbers work? First, it's important to note that UIFN numbers are globally accessible—meaning that your customers in various UIFN countries can reach you at any time without having to worry about long-distance charges or dialing complicated international codes. 
These unique numbers also offer a host of impressive IVR features—further simplifying the process for both you and your customers. With IVR (Interactive Voice Response) technology, calls can be efficiently routed to the correct department, saving valuable time and ensuring that every customer's inquiry is promptly addressed. 
What's more, UIFN features such as call routing based on time of day, language preferences, and location help in providing personalized customer experiences and streamlining your business operations internationally. 
If you're wondering how to set up a Universal International Freephone Number, it has fortunately been designed to be relatively simple; once you've chosen a reputable service provider, they'll guide you through the steps of registering your number with the ITU (International Telecommunication Union) and assist in activating it across multiple UIFN countries. 
Currently, there are over 40 countries participating in this program—which means if your business spans across these territories, you can enjoy seamless international call forwarding without worrying about maintaining multiple contact numbers. 
Whether it's expanding your customer base or offering top-notch support services around the globe—UIFN numbers have got you covered. With their unique combination of convenience and advanced features like IVR technology and international call forwarding capabilities servicing multiple UIFN countries simultaneously through one number, setting up a UIFN could be a game-changer for businesses looking to create a truly global presence while providing exceptional customer experiences every step of the way.
UIFN vs. ITFS
Understanding the distinctions between various types of services and numbers is often crucial to ensure seamless communication. In particular, UIFN vs ITFS is an essential comparison that businesses need to consider while choosing their international toll-free services. 
"UIFN" meaning Universal International Freephone Number, and "ITFS" meaning International Toll-Free Service, both provide cost-free solutions for customers to connect with businesses across borders. So, what's the difference?
While they may seem similar in nature, there are specific differences that set them apart. Understanding these differences will help you select the most appropriate service for your business's global expansion strategy. 
A UIFN number is a single international number that can be dialed from multiple countries without incurring long-distance charges. This makes it an attractive option for multinational corporations looking to streamline their customer support services under one easy-to-remember number. However, UIFN requires participation in the service by individual countries and also mandates a company's presence in at least two participating nations. 
ITFS, on the other hand, is a country-specific toll-free number assigned by each nation individually. Despite requiring different numbers for each country served, ITFS offers more comprehensive coverage than UIFN as it typically includes more nations and does not necessitate a physical presence within their borders. ITFS numbers are also often easier to implement and allow for greater customization according to local calling conventions. 
When comparing UIFN and ITFS for your business operations, it's essential to determine which solution best meets your organization's communication needs and global reach objectives.  While UIFN provides a unified approach with its single number serving multiple countries, ITFS delivers broader coverage and flexibility through dedicated toll-free numbers tailored to each nation's unique requirements. 
By thoroughly evaluating the meanings of these terms alongside factors such as network availability, cost, and implementation ease, you can make a better-informed decision to the ultimate ends of effective and efficient communication with your international customers.
UIFN Providers
Universal International Freephone Numbers (UIFN) providers are essential for businesses and organizations looking to expand their global reach and improve customer service by offering toll-free communication solutions. 
As a one-stop solution, UIFN providers ensure that customers can easily contact your business from anywhere in the world without incurring any charges, making it an attractive option for companies seeking to buy international numbers. AVOXI UIFN is one of the leading service providers in this domain, offering hassle-free accessibility and seamless connectivity across various countries. 
Understanding how to get a Universal International Freephone Number is crucial for businesses aiming to cater to an international clientele. The process involves registering with a UIFN service provider like AVOXI UIFN, who will guide you through the necessary steps and help you choose the best-suited number for your organization's needs. 
These providers often offer additional features such as call forwarding, call recording, and analytics tools to help businesses monitor performance and make informed decisions.  While finding a UIFN service provider can be overwhelming due to the plethora of options available in the market, considering factors such as pricing, coverage, features offered, and customer support will help narrow down your search. 
Remember that when choosing a provider to buy an international number from, it is essential not only to focus on cost but also on quality assurance and reliability - ensuring smooth communication between you and your customers regardless of geographical barriers.
Recognizing the importance of UIFN providers for businesses operating globally can be pivotal for success in today's highly connected world. By partnering with reputable companies like AVOXI, you'll see notable benefits in terms of increased customer satisfaction, enhanced brand image, and improved reach among potential clients worldwide—ultimately translating into higher profits for your organization.