Malaysia Virtual Phone Numbers
Expand Your Reach With Malaysia Virtual Phone Numbers
Create a local presence in Malaysia and receive calls from customers anywhere in the world with AVOXI's Malaysia virtual phone number plans.
Malaysia Virtual Numbers for Business
Looking for a cost-effective way to expand your business communications to customers around the world? AVOXI's Malaysia virtual phone numbers, also known as Malaysia VoIP numbers, allow you to forward calls to one or multiple devices from anywhere in the world. Plus, our Malaysia virtual numbers include over 20 advanced VoIP features at no extra cost, such as virtual attendant, call logging, and more.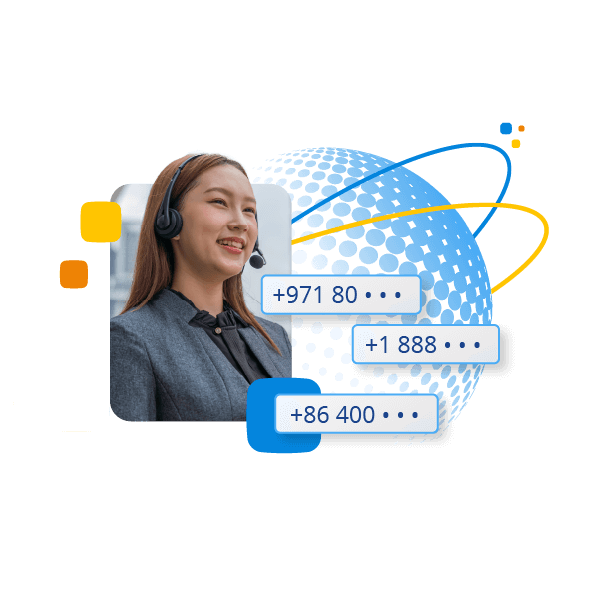 Get Virtual Malaysia Numbers for Any Business Need
Available types of phone numbers in Malaysia include:
Malaysia Toll Free: Professional-looking phone numbers that are free for customers to call.
Malaysia Local DID: Local phone numbers with city-specific dial codes.
TrueLocal™: Direct dialing numbers with local caller-id for both inbound and outbound calls.
SMS Enabled: Virtual numbers that allow you to receive customers' text messages to your email inbox and easily respond to them.
Expect the Best from Your VoIP Number Service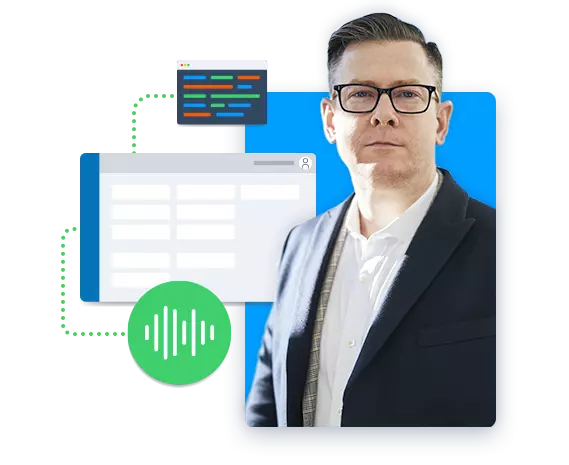 Local & International Phone Call Forwarding
Call Management Made Easy. Manage your call forwarding rules, call recordings, voicemail services, call tracking analytics and VoIP number plans from one intuitive online interface.
Unlimited Phone Trees. Create unlimited multilevel IVR menus, virtual attendants, and personalized greetings - all at no extra cost.
Forward Calls Anywhere. Forward calls to any number of devices, groups, and locations in Malaysia or abroad based on customizable rule sets. 
VoIP Business Numbers for Any Need. Start taking calls within minutes when you get numbers in Malaysia and abroad.
Fast & Reliable Business Phone Services. No setup fees, no contracts, just great call quality and dedicated 24/7 support. Try Malaysia's top virtual number provider risk-free!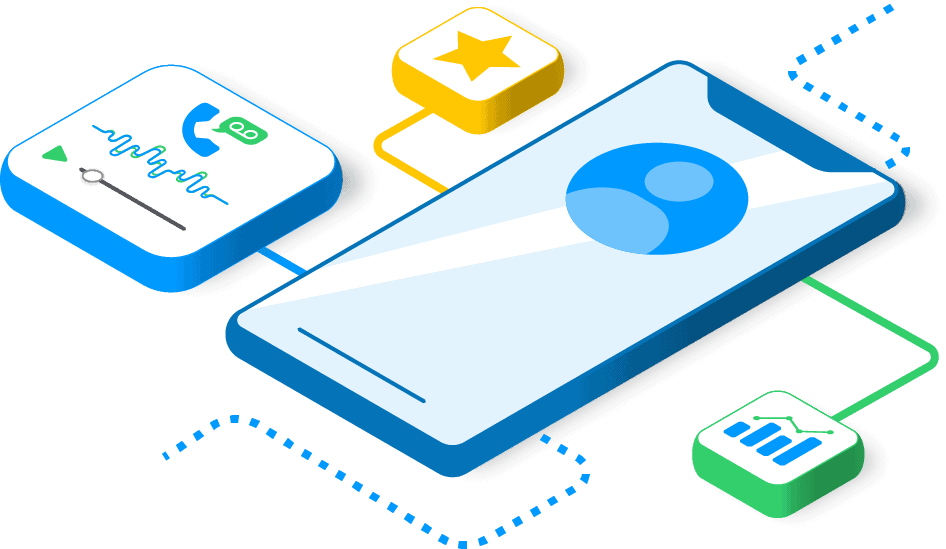 Reliable Outbound Calling & Guaranteed Business Caller ID
Tired of low answer rates and unreliable caller ID during calls to Malaysia or abroad? Trust AVOXI's TrueLocal™ Local Presence Dialing Numbers for guaranteed business caller ID during outbound calls. Looking for even more outbound calling features? Enjoy a free trial of AVOXI's award winning contact center platform and see how easy 2-way call management can be. Customer-favorite features include: 
Global outbound dialing from a lightweight, web-based softphone.

Unbeatable outbound VoIP rates in Malaysia and around the world.

CRM Integration, Click-2-Call, Intelligent Call Routing, Live Call Monitoring, and so much more!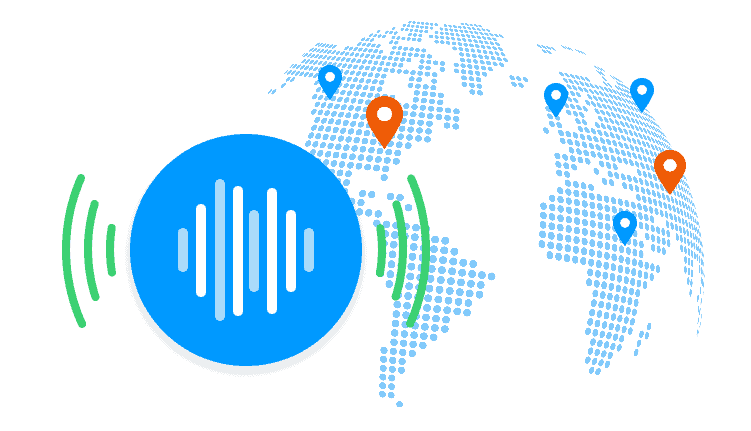 Amazingly Affordable Business Phone Number Services
No setup fees, no contracts, no cost to cancel any business VoIP plan.
Unlimited inbound and outbound call recording for just $6.99.
Reliable call quality at affordable VoIP calling rates that took 20+ years to establish.
Have business phone numbers you want to keep? Porting phone numbers to or from AVOXI is free! You can even get paid to transfer your business numbers to AVOXI!
How to Buy Malaysian Phone Numbers Online
AVOXI makes it easy and affordable to buy Malaysia phone numbers you need online.
Set up your VoIP number service in four easy steps!
Choose Your Phone Number
Pick toll free, non-geographic, or local call tracking phone numbers from over 150+ countries around the world or port a phone number you already have.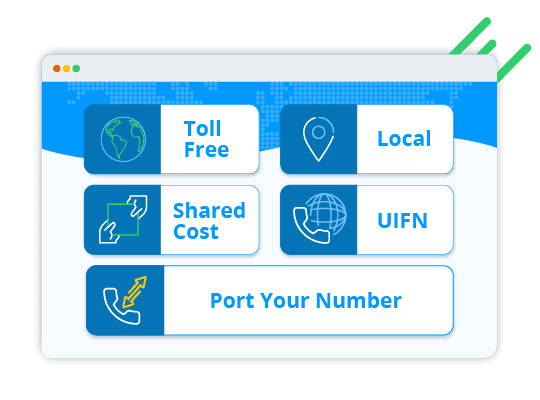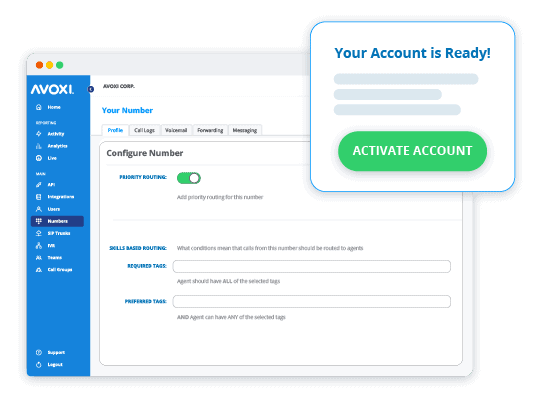 Configure Call Forwarding Settings
After purchasing your Malaysia phone number, you'll receive an email with your login information and introduction to the platform. Log in to begin configuring forwarding rules, IVR menus, manage numbers and self-service your account.
Download AVOXI Apps
Browse our optional applications like click-to-call (for softphone users) and mobile app so you can make and take calls from home, the office, anywhere!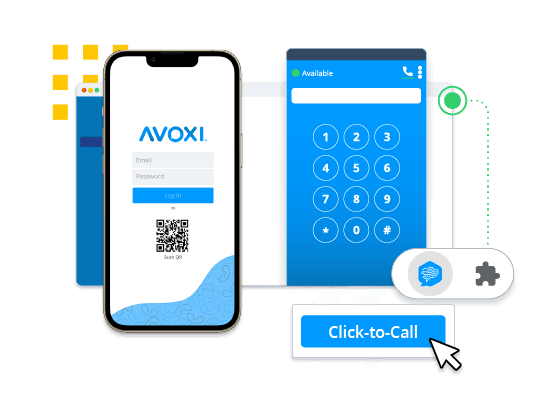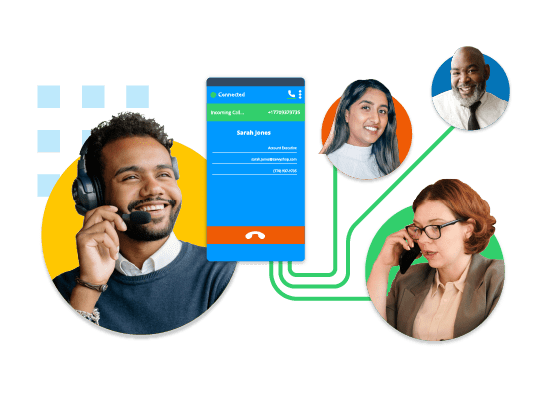 Start Connecting with Customers!
Enjoy crystal-clear voice services in Malaysia and beyond! One of our voice experts will reach out to confirm your account and ensure your service is set up for your specific preferences. 
Reviews from Our Customers
Don't just take our word for it. See why thousands of businesses rely on AVOXI as their business VoIP provider.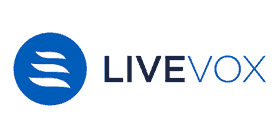 As someone working for a Contact Center as a Service (CCaaS) company, Avoxi has been a good partner on every stage of the project, since the initial onboarding to their support and Account Managers team. Highly recommended if you need voice solutions worldwide.
Oscar Orozco
Carrier Operations Engineer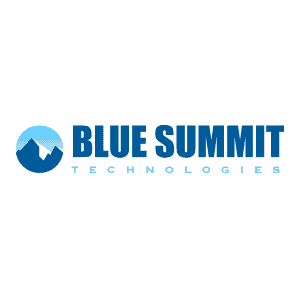 AVOXI has helped us to grow our business across the globe. As we expand into new countries, we just get a new number from AVOXI. They make it simple and cost effective. Service is amazing. We highly recommend using them.
Brad Taylor
Executive / Owner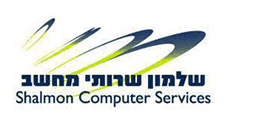 Great DID services. Very broad coverage with instant activation for most countries we need. Sound quality is high grade and prices are fair to use.
Ami Shalmon
CEO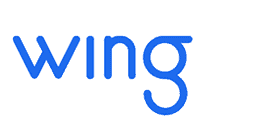 AVOXI has a comprehensive system that allows for all your call center needs. Easy to work with, support is great. Great rapport with the product managers and support team to fix opportunities and create new innovations.
Vito Vicario
Software Implementation Administrator
Trusted by Over 7,000 Global Brands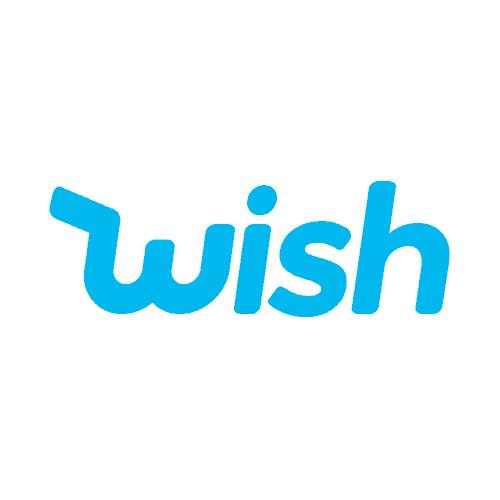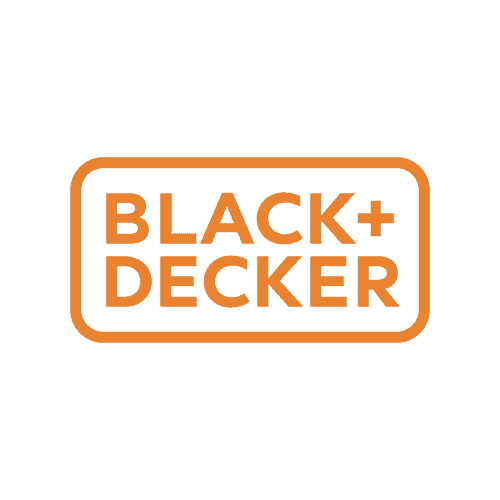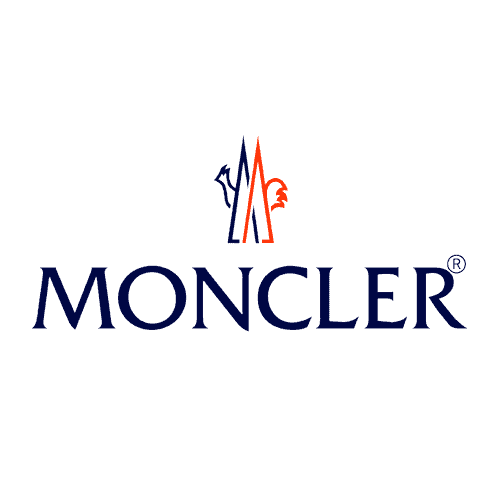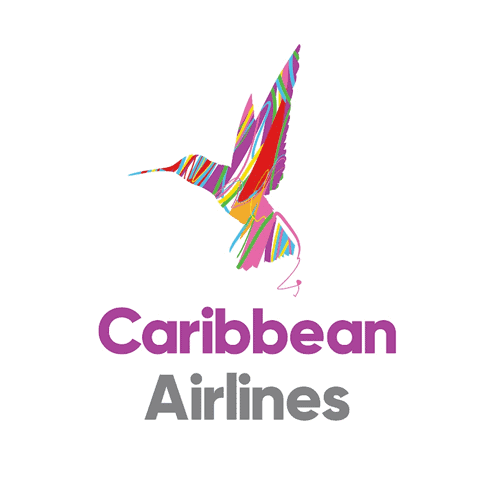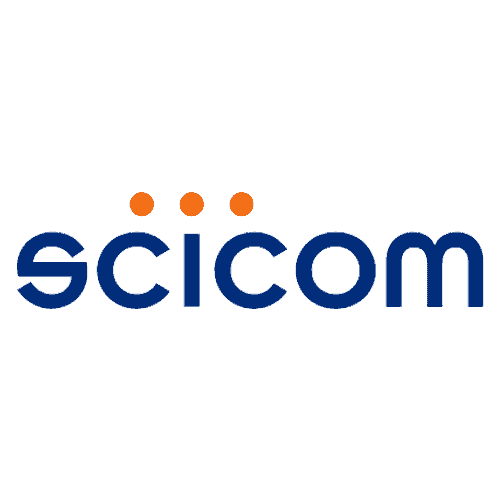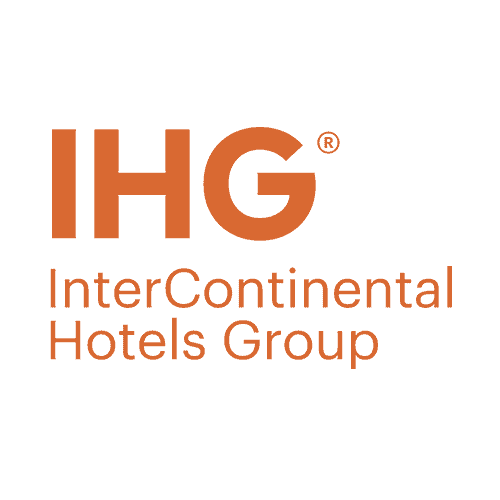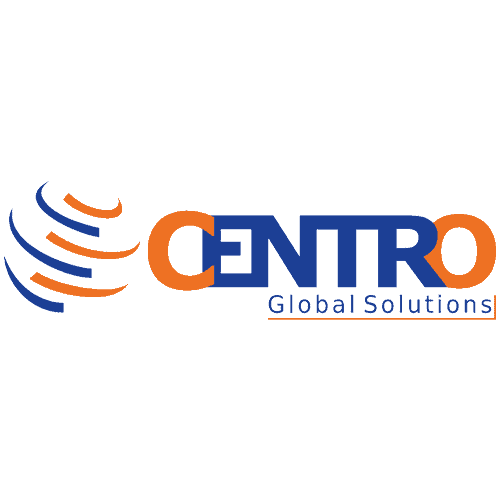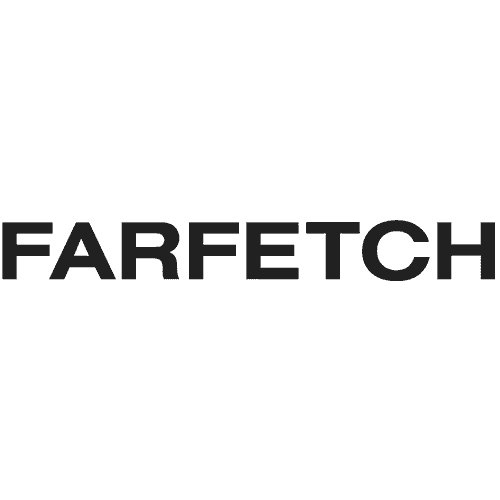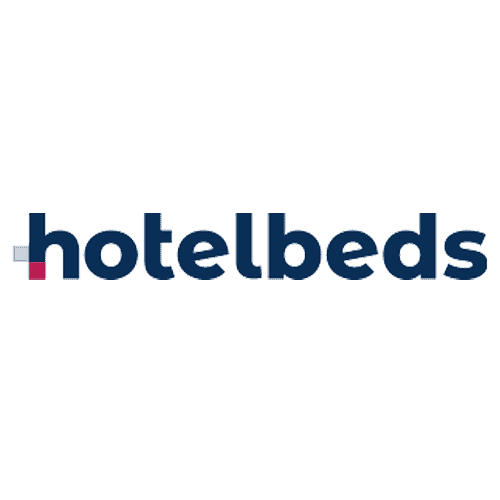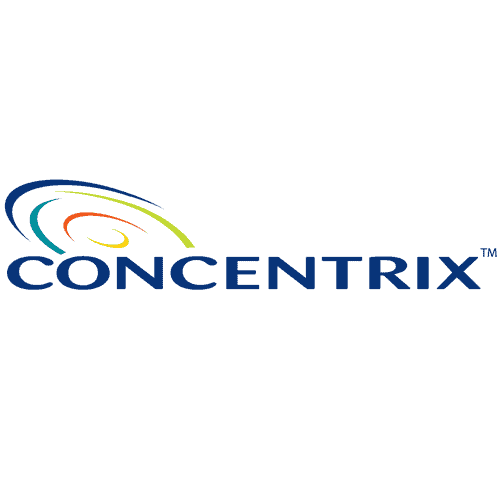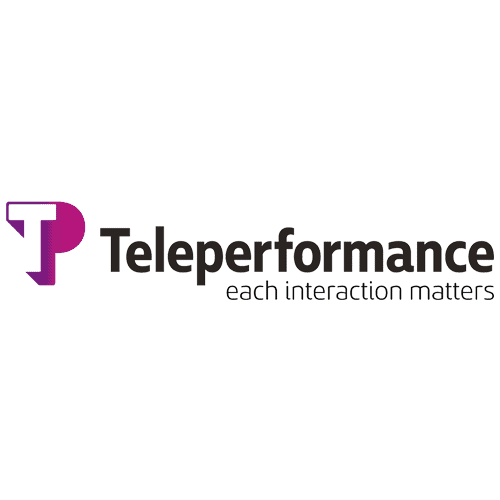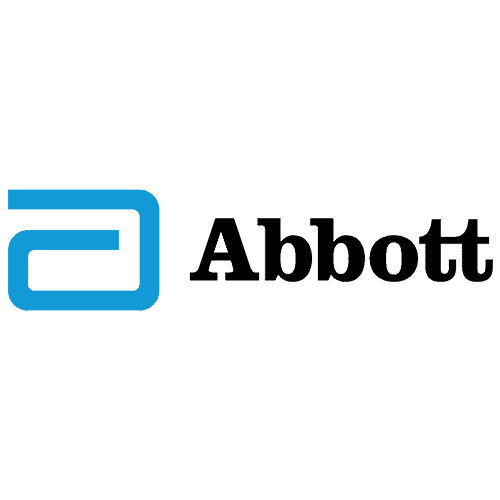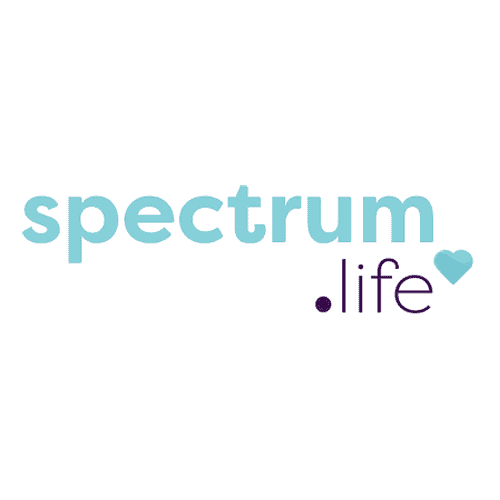 Common Questions About Malaysia Virtual Numbers
In most cases, AVOXI can activate your Malaysia virtual phone number instantly. Some countries require basic documentation to verify your business before activation can be finalized.
If the email you provided is not associated with your listed business, your new virtual phone number may not be activated until an AVOXI expert is able to confirm your account details (this usually takes 15 minutes or less).
AVOXI adheres to the telephony laws and regulations for all countries we provide virtual phone numbers and service in. To buy a Malaysia virtual phone number, having an in-country address is not a requirement.
There may be special documentation requirements to get Malaysia virtual phone numbers. To see what documents are required, select your Malaysia number in the online shopping cart and click "Additional Details" to view the documentation required.
Porting phone numbers in Malaysia is a simple process. To use our services with existing Malaysia VoIP numbers, simply transfer your VoIP phone numbers to AVOXI.
Don't See Malaysia Phone Numbers Available Where You Need Them?
We're here to help! Contact us today so we can help find the right business number for you.
Malaysia Virtual Phone Numbers: Your Gateway to Seamless Connectivity in Southeast Asia
In today's hyper-connected world, businesses need agile solutions to establish a robust local presence. That's where a Malaysia virtual phone number comes into play. It's a cloud-based telecommunication solution that operates on Voice over Internet Protocol (VoIP) technology. Unlike traditional phone numbers tied to a specific landline or mobile device, a Malaysia VoIP number exists online. It grants you the freedom to receive and initiate calls via the Internet, a game-changer in international business communication.
But why would you specifically need a Malaysia virtual phone number? Malaysia is a fast-growing economy, a melting pot of diverse cultures and burgeoning technologies. To tap into this high-potential market, businesses can use these virtual numbers to establish a credible local presence without heavy investments in physical office spaces or cumbersome hardware.
In terms of cost-effectiveness, a Malaysia VoIP number trumps traditional landline and cellular options. The calling rates are significantly lower, making it an attractive choice for organizations keen on managing their overhead costs. Plus, it offers operational flexibility by enabling you to reroute calls to any chosen device — a smartphone, laptop, or desktop computer — irrespective of your location.
So, if you're looking to make an impactful entry into the Malaysian market or enhance your existing operations there, a Malaysia virtual phone number is an essential business tool. It simplifies communication, cuts costs, and ensures you're accessible to your clients around the clock.
What Are Malaysian Virtual Phone Numbers?
So, what exactly are Malaysian virtual phone numbers? These digital phone numbers use VoIP (Voice over Internet Protocol) technology to facilitate telecommunications. Unlike traditional phone numbers, which are bound to a specific location or device, virtual numbers can be operated anywhere worldwide. All you need is a stable internet connection and a device like a smartphone, tablet, or computer to make and receive calls.
The Country Code and Number Format
For those unfamiliar with the specifics, the country code for Malaysia is +60. A typical Malaysia phone number example would look like this: +60 3-XXXX XXXX for Kuala Lumpur or +60 4-XXXX XXXX for Penang. The "3" and "4" that follow the country code signify the specific geographic area of the number, often a famous city or region in Malaysia.
Popular City Number Types
Regarding popular city numbers, there are several options to consider. For businesses targeting the Kuala Lumpur area, a virtual number starting with +60 3 can provide local credibility. Similarly, if Penang is your focus, a number beginning with +60 4 can be more relatable for residents of that region. Other popular area codes include +60 5 for Ipoh and +60 7 for Johor Bahru.
How Businesses Utilize These Numbers
Companies use Malaysian virtual phone numbers in a variety of ways. They can be utilized for customer service hotlines, making it easier for local clients to reach you without the burden of international calling fees.
They are also effective for localized marketing campaigns. A local number on your advertisements can significantly boost customer trust and engagement. Moreover, these numbers can be integrated into existing business phone systems, allowing seamless communication across various departments and locations.
Benefits Of Using Malaysian Virtual Phone Numbers
In business, achieving cost-effectiveness and efficiency is often considered the Holy Grail. This is precisely what Malaysian virtual phone numbers bring to the table.
Cost-Effectiveness Meets Efficiency
One of the most compelling benefits of using Malaysian virtual phone numbers is cost savings. Traditional landlines can rack up high international calling fees, which are eliminated when using virtual phone numbers that operate over the Internet.
Businesses with frequent calls to Malaysia find that adopting a virtual system pays off quickly, transforming a potentially costly operational aspect into an economical one.
Boost Your Local Presence
Having a local phone number is also a strong signal of commitment to the local market. Local Malaysia business phone numbers add an invaluable layer of trust and relatability, demonstrating that your company is a familiar presence willing to engage with the community.
Flexibility and Scalability
Virtual phone numbers are incredibly flexible. They can be easily directed to different departments or countries without complex hardware installations. As your business grows, so can your virtual phone system.
Whether adding new branches or diversifying your services, virtual numbers can scale with you, offering quick and easy adjustments to your call routing and management settings.
Data-Driven Decision-Making
Virtual numbers come packed with features like call analytics, providing valuable insights into customer behavior and interaction. Understanding call volume patterns, customer hold times, and even the geographical distribution of your calls can empower you to make data-driven business decisions. This is particularly useful for tailoring your customer service and marketing strategies to serve the Malaysian market better.
Enhanced Customer Service Capabilities
Beyond the numbers, a Malaysia virtual phone number enables advanced features like call queuing, automated responses, and 24/7 support lines. These capabilities can elevate your customer service to new heights, making it easier for clients to reach you and get the needed assistance.
Overall, the benefits of using Malaysian virtual phone numbers extend beyond simple call management, providing a versatile and strategic tool for businesses looking to thrive in Malaysia.
How To Get Malaysia Virtual Phone Numbers
Here's your guide for purchasing a Malaysian Virtual Phone Number step-by-step.
1. Selecting Your Malaysian Phone Number Type
The first step in obtaining a Malaysia virtual phone number online involves selecting the type of number that best suits your business needs. You can typically choose from local area numbers, toll-free numbers, or even vanity numbers that spell out a memorable word. Each type has unique benefits, whether geographic specificity or universal free calling for your customers.
2. Choosing a Subscription Plan
Once you've selected the type of number you want, the next step is to pick a subscription plan. Plans can vary from monthly to yearly subscriptions and are usually scalable to meet the needs of your growing business. At AVOXI, the plans are designed to offer flexibility, allowing for adjustments depending on call volume and required features.
3. Opting for Additional Features
At this stage, you'll have the option to add additional features to your subscription. These could range from call-forwarding options to interactive voice response (IVR) systems. Depending on your business needs, you can customize the service to offer the best possible experience for both you and your customers.
4. Documentation and Verification
Before your number is activated, you may need to submit some documentation for verification. This could involve providing identification documents, proof of address, or business registration information. This process aims to adhere to regulations and ensure that the service is being used for legitimate business activities. You can usually complete this step online, and approval is generally quick, especially with providers like AVOXI.
5. Finalizing Your Purchase
The last step involves finalizing your purchase. You'll review your selections, enter payment information, and confirm your order. Once the verification process is complete, your Malaysia virtual phone number will be activated and ready for use.
In summary, the process of obtaining a Malaysia virtual phone number is straightforward when you phone number buy online. By selecting the appropriate type, choosing your subscription plan, opting for additional features, and completing the required verification, you'll be well on your way to enhancing your business presence in Malaysia.
Buy Malaysia Phone Number with AVOXI
In this article, we've explored the essentials of Malaysia virtual phone numbers, shedding light on what they are, their formats, and the unique advantages they offer to businesses. We've also guided you through the step-by-step process of obtaining one. Now, let's talk about why AVOXI is your best choice when you're looking to buy Malaysia phone number online.
Why Choose AVOXI
AVOXI stands out as a leading provider for several compelling reasons. Our subscription plans are highly flexible and scalable, designed to meet the diverse needs of small and large businesses. With options for additional features like call forwarding and IVR, we offer a level of customization that lets you tailor your service to provide the optimal experience for your customers.
Seamless Verification Process
Unlike other providers that may have cumbersome verification processes, AVOXI streamlines this necessary step. The online documentation is straightforward, and approvals are generally quick. This gets your virtual phone number up and running in the least amount of time, allowing you to focus on what's most important — your business.
Superior Customer Support
In an industry where customer service can make or break your experience, AVOXI excels with dedicated support teams available 24/7. Whether you have a query or need technical assistance, expert help is just a phone call or a chat message away.
Reliability and Quality
When you buy a Malaysia phone number from AVOXI, you're investing in reliability and quality. Our robust infrastructure ensures clear voice quality and minimal downtime so your business communications run smoothly.
To sum up, when you're looking to buy Malaysia phone numbers, AVOXI is your go-to provider. Ready to make a smart business decision? Click here to head to AVOXI's online shopping cart and enhance your business presence in Malaysia today.