Philippines Cloud PBX Free Trial – Try the Philippines' Best Hosted Phone System for Business – User-Friendly, Browser-Based, Affordable PBX Pricing
Launch Cloud PBX in the Philippines
Setting up a hosted phone system has never been so easy and affordable. Try the Philippines' best cloud PBX & business VoIP platform risk-free!
User-Friendly Phone System

Launch your company's cloud-hosted PBX in minutes and manage your phone system from an intuitive interface. 

Award-Winning Business VoIP Network

Manage phone numbers across 170+ countries and assign local caller ID during outbound calls in 80+ countries. Users take and make calls from a lightweight webphone or mobile app. 

Affordable PBX Pricing

Cloud PBX software starts at just $19.99 per seat, no setup or minimum contracts. Get your 14-day free trial of our award-winning platform.
Try The Philippines' Top Cloud PBX Platform Risk-Free
Handle inbound and outbound calls, manage remote agents, and monitor performance from an easy-to-use browser interface.  Integrate with your CRM and customer service tools to improve caller satisfaction, reduce errors, and automate tasks like call logging.
Manage your users, phone numbers, analytics, call routing rules and more from anywhere with an internet connection. No setup fees. No contracts. Try our award-winning business VoIP platform in the Philippines for free!
Get All the Tools You Need in One PBX Platform
Connect to a world-class VoIP network built in to your cloud PBX. Easily manage calls, numbers, users, and more from an intuitive web-based interface. 
Manage Your Phone System from a User-Friendly, Web-Based Interface
-
Easy Setup and Support: Set up cloud PBX software in just 1-2 days. Enjoy our VIP onboarding experience and 24/7/365 live support.
Global VoIP Network:

AVOXI's global voice network provides exceptional voice quality and channel capacity around the world.

Integrate in Minutes:

Automate tasks and reduce errors by integrating your CRM and other business applications.  

User-Friendly Telecom Management:

Provision phone numbers for anywhere you need and manage all your carriers in one place. Get real-time updates on number orders and documentation status. 
Global Call Routing & Handling
Our cloud PBX delivers everything you need to optimize customer interactions with sales and support:
Manage Telephony Across 170+ Countries: Our redundant network provides crystal-clear call quality around the world. Instantly provision phone numbers across 170+ countries. 
Unlimited IVR & Call Routing: Intelligently distribute calls with skills-based routing and unlimited IVR menus. 
Real-Time Call Reporting: Track KPIs and monitor performance from intuitive dashboards. Coach your team with live monitoring, call scoring, call whisper, and more.
Easy CRM Integration:

Simplify workflows and provide users with informational screen pops when receiving calls by integrating cloud PBX and CRM.
Global Outbound Dialing Included with PBX Softphone
-
WebRTC Softphone:

Make and take calls from a secure WebRTC softphone, included with every agent license.

Local Caller ID Dialing: Boost contact rates worldwide with localized caller ID during outbound calls. Local presence dialing is available in 80+ countries.
Click-to-Dial:

AVOXI's free click-to-dial extension allows agents to make outbound calls by simply clicking a phone number from a webpage, spreadsheet, or your CRM platform.

Affordable International Call Rates:

Take advantage of call monitoring and agent coaching features like live dashboards, call whisper and barge, call scoring, and more to improve team performances.
Detailed Analytics & Reporting Built Into Your Cloud PBX
Ensure quality standards are met, improve team performance, and monitor your phone system metrics from one user-friendly interface:
Live Dashboards and Analytics:

Monitor your phone system KPIs from intuitive dashboards with drill-down analytics. Easily track call volumes, agent activities, and customer success metrics in real-time.

Global VoIP Quality Monitoring: Track MOS (Mean Opinion Score) and call quality metrics like latency, jitter, and packet loss with Call Insights. 
Shareable Reporting:

Track historical trends in your key metrics, share reports with team members with just a few clicks, and automatically distribute reports with scheduled reporting.

Call Coaching:

Stay ahead of potential issues from your Live Coaching Dashboard, attach personalized agent feedback to recorded calls, and guide agents to better performances with call monitoring, barge, and whisper.
Reduce Total Telecom Costs with a Web-Based Phone System
Managing your PBX in the cloud cuts your total cost of ownership:
Get More for Less:

With plans starting at just $19.99, setting up your hosted phone system has never been so affordable. 

Avoid Setup Fees:

No setup fees, no cancellation costs. AVOXI's dedicated experts will help you optimize your cloud PBX setup in 1-2 days. 

Keep Your Existing Service Numbers:

Have numbers you would like to keep? Save with a month of free calls with every number you port to AVOXI!
Integrate Your Phone System & Business Applications
Streamline your workflow and stay connected with AVOXI's integrations.
Seamlessly connect popular business tools in just a few clicks!
Award-Winning Cloud PBX & Business VoIP Platform
With notable recognition for our 20 years of global voice and messaging experience to our emerging solutions that are gaining adoption, AVOXI's all-in-one platform delivers everything you need to successfully run and manage your global phone systems and communication channels.
What Customers Say
Don't just take our word for it. See why thousands of businesses rely on AVOXI as their global communications platform.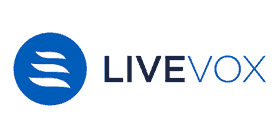 As someone working for a Contact Center as a Service (CCaaS) company, Avoxi has been a good partner on every stage of the project, since the initial onboarding to their support and Account Managers team. Highly recommended if you need voice solutions worldwide.
Oscar Orozco
Carrier Operations Engineer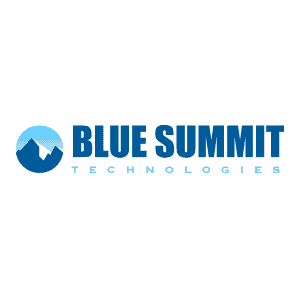 AVOXI has helped us to grow our business across the globe. As we expand into new countries, we just get a new number from AVOXI. They make it simple and cost effective. Service is amazing. We highly recommend using them.
Brad Taylor
Executive / Owner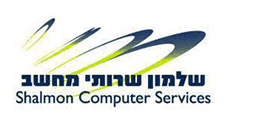 Great DID services. Very broad coverage with instant activation for most countries we need. Sound quality is high grade and prices are fair to use.
Ami Shalmon
CEO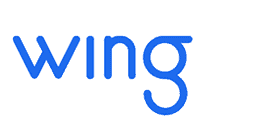 AVOXI has a comprehensive system that allows for all your call center needs. Easy to work with, support is great. Great rapport with the product managers and support team to fix opportunities and create new innovations.
Vito Vicario
Software Implementation Administrator
Our affordable call center platform starts at just $19.99 per seat, no setup fees or contracts required! 
Launch your complete cloud PBX platform in 1-2 days with AVOXI! That includes onboarding and coaching from an AVOXI implementation expert. Start a free trial to access your platform today.
Every phone system user has access to 24/7/365 live support via phone or email. You can also create service tickets via email or chat from within your User Interface. There are no extra charges for premium support. 
Yes! Submit the short free trial form and you will be given the option to choose the specifications associated with your cloud PBX trial period.
Yes! Our international SMS coverage now includes 30+ countries and growing! SMS-enabled numbers are labeled in the online shopping cart. 
AVOXI's browser-based phone system can be used anywhere with a stable internet connection! There are no additional hardware requirements for launching your cloud PBX. 
An internet speed of at least 80 kbps or .08 Mbps is recommended when using the AVOXI webphone.
Users can estimate this from their webphone. 
There are three network strength results that can be represented by the indicator. These results are determined by the Bandwidth and the Round Trip Time of the network and are detailed below.
Good
Indicated by three green bars, a Good connection exceeds the network requirements. Bandwidth is above 0.2 Mbps and Round Trip Time is 100 ms or less.
Bandwidth: 0.2 Mbps or more
Round Trip Time: 100 ms or less
Fair
Indicated by two yellow bars, a Fair connection meets network requirements. Bandwidth is between 0.1 - 0.2 Mbps and Round Trip Time is between 100 - 150 ms.
Bandwidth: 0.1 - 0.2 Mbps
Round Trip Time: 100 - 150 ms
Poor
Indicated by a single red bar, a Poor connection is below network requirements. Bandwidth is below 0.1 Mbps and Round Trip Time is above 150 ms.
Bandwidth: less than 0.1 Mbps
Round Trip Time: more than 150ms.
Free Trial the Top Hosted
Phone System in the Philippines
Start a free trial or schedule a demo and see why AVOXI
is the cloud PBX platform preferred by global businesses.
Free Trial the Top Hosted Phone System in the Philippines
Start a free trial or schedule a demo and see why AVOXI is the cloud PBX platform preferred by global businesses.