VoIP Softphone – Best Web-Based Softphone | Best Web-Based Softphone for VoIP Calling
Web-Based Softphone
Setting up softphone technology has never been so easy and affordable. Enable inbound and outbound calling worldwide and manage users from an easy-to-use online. Web-based softphone is included with every agent license. 
VoIP Softphone Included with Every License
A softphone is a software program used to make phone calls over the internet through devices with a mic and speaker, including computers, tablets, and mobile devices. VoIP (web-based) softphones allow users to make telephone calls through the internet. Our lightweight softphones allow your team to handle inbound calls or make outbound calls with custom caller ID around the world.
Global Call Handling
Enable agents for inbound & outbound calling wherever business is done. Set local caller ID for outbound calls in 80+ countries.
---
Click-to-Call Browser Extension
Click a phone number in your browser, spreadsheet, or CRM to automatically dial from your lightweight softphone.
---
CRM Integration
Set your agents up for success with CRM integration for customer screen pops and automatic call logging. 
---
Secure Browser-Based Softphone 
Your data is one of your businesses most valuable assets. We ensure all data is protected and complies with industry standards. 
What Customers Say
Don't just take our word for it. See why thousands of contact centers trust on AVOXI as their global communications platform.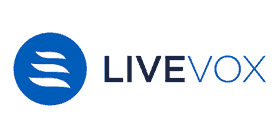 As someone working for a Contact Center as a Service (CCaaS) company, Avoxi has been a good partner on every stage of the project, since the initial onboarding to their support and Account Managers team. Highly recommended if you need voice solutions worldwide.
Oscar Orozco
Carrier Operations Engineer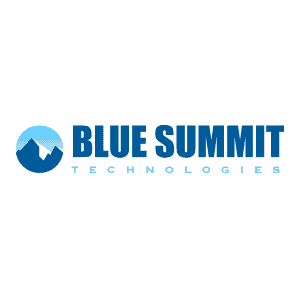 AVOXI has helped us to grow our business across the globe. As we expand into new countries, we just get a new number from AVOXI. They make it simple and cost effective. Service is amazing. We highly recommend using them.
Brad Taylor
Executive / Owner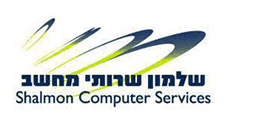 Great DID services. Very broad coverage with instant activation for most countries we need. Sound quality is high grade and prices are fair to use.
Ami Shalmon
CEO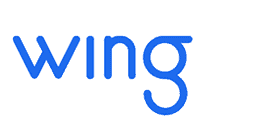 AVOXI has a comprehensive system that allows for all your call center needs. Easy to work with, support is great. Great rapport with the product managers and support team to fix opportunities and create new innovations.
Vito Vicario
Software Implementation Administrator
Integrate with the Technologies Your Business Relies On
Streamline your workflow and stay connected with AVOXI's integrations.
Seamlessly connect popular business tools in just a few clicks!
Award-Winning Communications Platform
With notable recognition for our 20 years of global voice and messaging experience to our emerging solutions that are gaining adoption, AVOXI's all-in-one platform delivers everything you need to successfully run and manage your global cloud communications.
Starting at just $4.99 per seat, AVOXI is one of the most affordable contact center platforms. Agent softphone is included with every seat at no extra cost.
There are no setup fees or minimum contracts, try risk-free! 
An internet speed of at least 80 kbps or .08 Mbps is recommended when using the AVOXI softphone.
Users can track this from their softphone: 
There are three network strength results that can be represented by the indicator. These results are determined by the Bandwidth and the Round Trip Time of the network and are detailed below.
Good
Indicated by three green bars, a Good connection exceeds the network requirements. Bandwidth is above 0.2 Mbps and Round Trip Time is 100 ms or less.
Bandwidth: 0.2 Mbps or more
Round Trip Time: 100 ms or less
Fair
Indicated by two yellow bars, a Fair connection meets network requirements. Bandwidth is between 0.1 - 0.2 Mbps and Round Trip Time is between 100 - 150 ms.
Bandwidth: 0.1 - 0.2 Mbps
Round Trip Time: 100 - 150 ms
Poor
Indicated by a single red bar, a Poor connection is below network requirements. Bandwidth is below 0.1 Mbps and Round Trip Time is above 150 ms.
Bandwidth: less than 0.1 Mbps
Round Trip Time: more than 150ms.
Launch your complete call management platform, including globally-enabled softphones, in 1-2 days with AVOXI! That includes onboarding and coaching from our implementation experts. Start a free trial to access your platform today.
Softphone customers are covered by 24/7/365 live support via phone or email. You can also create service tickets via email or chat from within your User Interface. There are no extra charges for premium support. 
Yes! Submit the short free trial form and you will be given the option to choose the specifications associated with your VoIP call center's free trial period.