Global Voice Solutions | Cloud-Hosted VoIP & International Voice Service Provider
Global Voice
Manage carrier-grade voice services at global scale with AVOXI's intuitive cloud platform. 
Future-Proof Voice Services Trusted by Companies Worldwide
International Voice Services
Our world-class VoIP network, intuitive software interface, and flexible voice solutions make it easy to future-proof your business communications.
Simplifying the Complexities of Telecom, One Business at a Time
Our global network gives you the quality and control you need, while our intuitive software platform lets you operate with ease and serve your customers like never before.     
Manage Carrier-Grade Voice Services from the Cloud
Manage the complexities of telecom from an intuitive software interface. Access historical traffic reports & live monitoring dashboards, monitor VoIP connection quality in real-time, provision numbers from 170+ countries and more, all in a few clicks.
Industry-Leading Voice Coverage & Telecom Support
Our industry-leading inventory of global phone numbers is backed by a resilient VoIP network and the best support team in international voice. Every customer is covered by 24/7/365 live support, full-time network monitoring, and a dedicated account manager that always has your back.
Secure VoIP Network Built for Global Reliability
Communication downtime threatens your bottom line. That's why so many businesses trust AVOXI for redundant and high-quality call routing. Join the secure global network protected by real-time abnormal alerts, VoIP encryption, dedicated routing and more.
What Does a Modern Voice Solution Look Like for Your Business?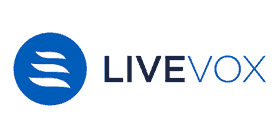 As someone working for a Contact Center as a Service (CCaaS) company, Avoxi has been a good partner on every stage of the project, since the initial onboarding to their support and Account Managers team. Highly recommended if you need voice solutions worldwide.
Oscar Orozco
Carrier Operations Engineer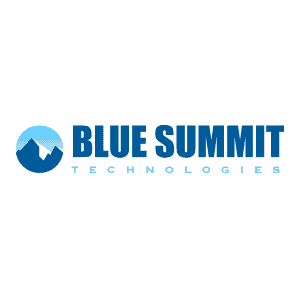 AVOXI has helped us to grow our business across the globe. As we expand into new countries, we just get a new number from AVOXI. They make it simple and cost effective. Service is amazing. We highly recommend using them.
Brad Taylor
Executive / Owner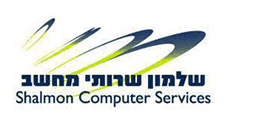 Great DID services. Very broad coverage with instant activation for most countries we need. Sound quality is high grade and prices are fair to use.
Ami Shalmon
CEO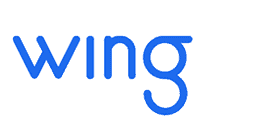 AVOXI has a comprehensive system that allows for all your call center needs. Easy to work with, support is great. Great rapport with the product managers and support team to fix opportunities and create new innovations.
Vito Vicario
Software Implementation Administrator
Award-Winning Voice Services Backed by Unbeatable Support
Since 2001, we have provided award-winning voice services for businesses across 5 continents. Our world-class VoIP infrastructure and intuitive software platform provides everything you need for an unmatched communications experience.
Connect to Carrier-Grade VoIP Wherever Business is Done
Reliable Call Quality & Uptime

Backed by a 4.2 MOS and 99.995% uptime, AVOXI consistently scores above the global benchmark for exceptional call quality.

Enterprise-Ready SIP Security

Secure VoIP codecs, SIP signal encryption, and proactive network monitoring tools ensures your calls are safe, secure, and compliant. 

Inbound & Outbound Caller ID

Our global footprint of local carrier interconnects means exceptional call quality and controllable caller ID in 50+ countries.
20 Years of Voice Experience Built into One Platform
Take advantage of the world-class VoIP infrastructure and record-setting coverage that only comes from decades of telecom experience.
0/7
Enterprise Grade Support
24/7
Enterprise-Grade Support
243
Countries & Independent Territories
Choose a number from the online shopping cart and start managing calls in a matter of minutes!
Interested in bulk voice services or carrier partnerships? Please speak with one of our enterprise experts today!
Yes! For guaranteed outbound caller ID, choose any number labeled "TrueLocal" in the shopping cart. TrueLocal numbers are 2-way voice numbers configured for local origination and termination - that means the highest possible call quality and caller ID that works every time. 
Outbound caller ID may work even when using numbers not labeled TrueLocal. However, we can only guarantee proper CNAM when using TrueLocal numbers.
Yes! Cloud-hosted voice is an excellent alternative to Local or International Calling Plans in Teams.
AVOXI's dedicated Direct Routing solution includes a built-in, Microsoft-approved SBC solution for a seamless configuration experience. 
In addition to Microsoft Teams, AVOXI's global voice services work with virtually any phone system or calling platform. 
For more information, see how to configure hosted voice for business. Options for system-specific configuration instructions are linked at the bottom; these include: 
3CX Voice Configuration
FreePBX Voice Configuration
Twilio Voice Configuration
Asterisk Voice Configuration
Five9 Voice Configuration
Talkdesk Voice Configuration
Genesys Voice Configuration
See How Easy Global Voice Solutions Can Be
We're on a mission to simplify the complexities of telecom one business at a time. Schedule a demo and see what a modern cloud voice platform can do for you.