Kenya Toll Free Numbers
Get toll free 800 numbers in Kenya and forward calls anywhere. Try Kenya's most reliable toll free number provider risk-free!
Set Up 800 Numbers in Minutes
Kenya's Most Reliable Toll Free Number Provider
Kenya toll free numbers, also known as Kenya 800 numbers, are business hotlines that allows callers in Kenya to reach you without being charged. Choosing AVOXI as your toll free number provider means no setup fees or minimum contracts, free number porting, 24/7 expert support and an intuitive online platform to manage your numbers from. Get an 800 number in Kenya today and test out the service for yourself!
Reviews from Our Customers
Don't just take our word for it. See why thousands of businesses rely on AVOXI as their business VoIP provider.
How to Buy Toll Free Numbers in Kenya
Nobody but AVOXI makes it so easy and affordable to get set up. Start managing calls today when you buy a Kenya toll free number online.
In the online shopping cart, select a Kenya toll free number, a minutes plan (you can change this anytime), and somewhere to forward calls to (you can change this anytime as well). During setup, you can forward calls to a VoIP/SIP address, an existing phone number, or to Microsoft Teams for Direct Routing.
Expecting extra high call volumes? Interested in learning about enterprise toll free solutions and wholesale partnerships?  Learn about partnerships with AVOXI→
After purchasing your toll free phone number, you'll receive a confirmation email with login instructions to create a new password and activate your account. Once you activate your account, you will get an additional email with steps on how to start customizing your virtual number settings.
An AVOXI expert will follow up with you to make sure your number is working the way you want and to answer any questions about the AVOXI platform.
Note: If the email you provided is not associated with your listed business, you can still log into your account. However, your new Kenya toll free phone number may not be activated until an AVOXI expert is able to confirm your account details (this usually takes 15 minutes or less).
After activating your new 800 numbers for Kenya, your toll free service is ready to scale with you! AVOXI's intuitive online interface gives you total control over your voice features and assets (like call recordings and auto attendants). Downsize services anytime, or add new toll free numbers for Kenya and 150+ other countries as you expand!
Local, Mobile, & 800 Numbers Available in Kenya and Beyond
Get the right type of virtual business phone number for your company anywhere you need it.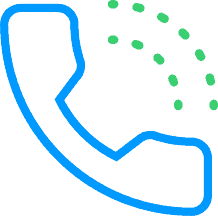 Toll Free Business Numbers
Toll free customer care numbers allow callers to reach your business without being charged. Toll free business numbers are easily recognized and look professional. In some cases, they can not be dialed from outside the country.
Toll Free Virtual Numbers →
Local Virtual Numbers
Local & mobile virtual numbers in Kenya give businesses a local presence. In-region callers are only charged local call rates no matter where you answer the call. Local business numbers can be dialed from outside the country.
Local Virtual Numbers →

Non-Geographic Numbers
Non-geographic numbers act the same as local numbers, but have a nationally recognized dial-code. These business phone numbers are especially popular in the UK, UAE, Australia, and many other areas in Europe and Asia.
Non-Geographic Numbers →
Global Coverage
Can I Set Up One Global Toll Free Number?
Retain 800 Number
International
Number Porting
Telecom Security
Toll Fraud Prevention: Free Security Toolkit
VoIP Quality
Troubleshooting Common VoIP Issues
Common Questions About 800 Numbers in Kenya
When you purchase a Kenya toll free number in the online shopping cart, your new business number is set up and activated within 30 minutes or less. If your business email does not match your listed company, an AVOXI expert may reach out to confirm your account details before unblocking the number.
To use our services with existing toll free numbers in Kenya, simply transfer your toll free numbers to our network. Have high call volumes? You may be eligible to get paid for porting to AVOXI!
There are no special documentation requirements to get 800 numbers in Kenya.
Talk to Kenya's Top 800 Number Provider Today!
Still have questions about how our toll free service works? We're here to help! Chat with an AVOXI expert today.